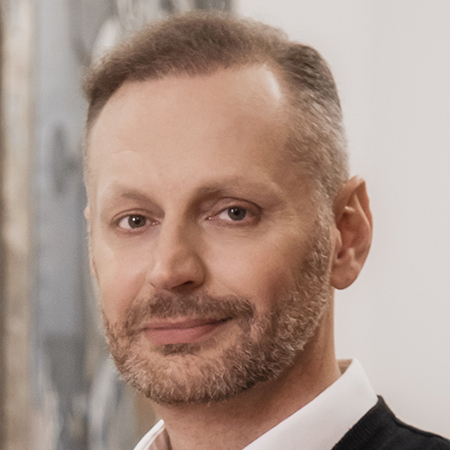 12th international experts' conference
ENVIROMANAGEMENT 2022
CONTINUOUS IMPROVEMENT IN THE WASTE AND RECYCLING INDUSTRY
GOALS, TARGETS, AND LIMITS
OCTOBER 3 – 4, 2022
HOTEL PATRIA ****, ŠTRBSKÉ PLESO, HIGH TATRAS, SLOVAKIA
Mgr. Daniel Rabina
Founder
GreenTalk s.r.o.
Bratislava
Slovakia
Setting of Waste to Energy Topic in the Public Opinion.
Etablovanie témy energetického zhodnocovania odpadu vo verejnej mienke.
Waste to Energy, Waste to Energy Plant, agenda setting, public opinion.
Terms such as "energetic evaluation of waste" or "ZEVO" hadn't been so frequently used in Slovakia in the previous years.
Instead, the society was confronted with the well known "waste- incineration" or "incinerator". Nowadays, after years of systematic communication and work-flow, our society is likely to recognize and define the process and the technology under the right terms.
The goal of the lecture is to present the communication sets and strategy, which the GreeTalk agency together with the clients KOSIT a.s. and ewia a.s. have proceeded with in order to address the issue, which is likely to be an example of agenda-setting theory.
Daniel Rabina is the founder of the GreenTalk – PR agency. He has been within the marketing industry for over 20 years.
He graduated with a master of politology and film screenwriting. In his previous roles, he led the marketing team of the National Slovak Theatre and he was also a screenwriter in TV Markíza. His main major is strategic communication.
Since 2017 he has been working with clients from waste-management industry, energetic industry, investing banking, commercial real estates, private equity and facility management.
Along his ongoing career, he has been enrolled in completing his PhD studies of politology at A.Dubček University in Trenčín. 
Energetické zhodnocovanie odpadu, ZEVO, nastoľovanie agendy, verejná mienka.
"Energetické zhodnocovanie odpadu" alebo "ZEVO" boli ešte pred niekoľkými rokmi na Slovensku malo frekventovanými pojmami.
Namiesto nich bola verejnosť konfrontovaná s pojmami "spaľovanie odpadu" alebo "spaľovňa".
Dnes, po rokoch systematickej komunikačnej práce, možno povedať, že vo verejnej mienke začínajú rezonovať pojmy, ktoré pomenúvajú proces alebo technológiu korektne.
Cieľom prednášky je informovať návštevníkov konferencie o komunikačných technikách a stratégii, ktorú agentúra GreenTalk spolu s klientom KOSIT a.s. a ewia a.s. zvolili a poukázať na prípad, ktorý je zaujímavý aj v kontexte známej teórie nastoľovania agendy.
Daniel Rabina je zakladateľom komunikačnej a PR agentúry GreenTalk.
V marketingu a médiách pôsobí viac ako 20 rokov. Je absolventom politológie a filmovej scenáristiky. Viedol marketing v SND, pracoval ako dramaturg v TV Markíza.
Jeho špecializáciou je strategická komunikácia. Od roku 2017 spolupracuje s klientami z oblastí odpadového hospodárstva, energetiky, investičného bankovníctva, komerčných realít, private equity a facility managementu.
Popri pôsobení v komunikačnom odvetví sa venuje doktorandskému štúdiu politológie na Trenčianskej univerzite A.Dubčeka v Trenčíne.