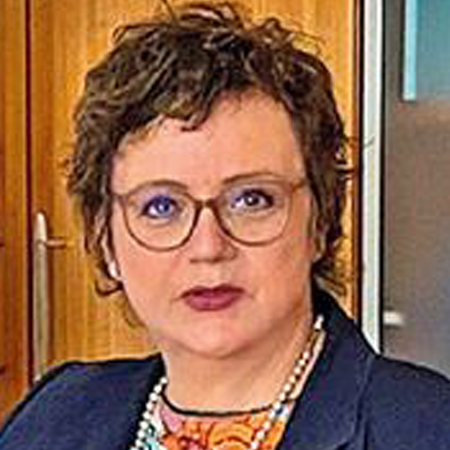 12th international experts' conference
ENVIROMANAGEMENT 2022
CONTINUOUS IMPROVEMENT IN THE WASTE AND RECYCLING INDUSTRY
GOALS, TARGETS, AND LIMITS
OCTOBER 3 – 4, 2022
HOTEL PATRIA ****, ŠTRBSKÉ PLESO, HIGH TATRAS, SLOVAKIA
Helga Stoiber
Engineering & Consulting
UVP Environmental Management and Engineering GmbH
Vienna
Austria
Specifications for waste derived fuels.
Technické špecifikácie pre palivá získané z odpadov.
waste-derived fuel, waste-to-energy, RDF, SRF, end-of-waste, co-incineration
RDF, SRF and other names are used for a variety of different waste-derived fuels that are incinerated or co-incinerated in waste treatment plants and industrial installations.
The presentation gives an overview of different approaches for the classification of waste-derived fuels, and highlights what relevance they have in practice from an technical/operational as well as from an ecological point of view.
The classification and requirements for waste-derived fuels are defined e.g. by:
– Standards;
– Legislation – example from Austria (Waste Incineration Ordinance);
– Operators.
A special case for RDF/SRF specification are the requirements for end-of-waste for waste-derived fuels.
Article 6 of the European Waste Framework Directive defines the requirements that any waste has to fulfil in order to reach the end-of-waste status and become a product.
As an example for the transposition of Article 6 of the Waste Framework Directive into national law, the very detailed requirements defined by the Austrian Waste Incineration Ordinance for the end-of-waste status for waste-derived fuels will be presented.
Practical implications of incinerating a waste-derived fuel as waste versus incinerating it as a product will be highlighted.