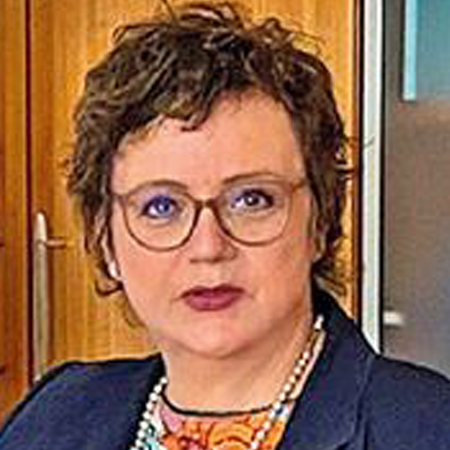 12th international experts' conference
ENVIROMANAGEMENT 2022
CONTINUOUS IMPROVEMENT IN THE WASTE AND RECYCLING INDUSTRY
GOALS, TARGETS, AND LIMITS
OCTOBER 3 – 4, 2022
HOTEL PATRIA ****, ŠTRBSKÉ PLESO, HIGH TATRAS, SLOVAKIA
Dipl.-Ing. Dr. Helga Stoiber
Engineering & Consulting
UVP Environmental Management and Engineering GmbH
Vienna
Austria
Specifications for waste derived fuels.
Technické špecifikácie pre palivá získané z odpadov.
waste-derived fuel, waste-to-energy, RDF, SRF, end-of-waste, co-incineration
RDF, SRF and other names are used for a variety of different waste-derived fuels that are incinerated or co-incinerated in waste treatment plants and industrial installations.
The presentation gives an overview of different approaches for the classification of waste-derived fuels, and highlights what relevance they have in practice from an technical/operational as well as from an ecological point of view.
The classification and requirements for waste-derived fuels are defined e.g. by:
– Standards;
– Legislation – example from Austria (Waste Incineration Ordinance);
– Operators.
A special case for RDF/SRF specification are the requirements for end-of-waste for waste-derived fuels.
Article 6 of the European Waste Framework Directive defines the requirements that any waste has to fulfil in order to reach the end-of-waste status and become a product.
As an example for the transposition of Article 6 of the Waste Framework Directive into national law, the very detailed requirements defined by the Austrian Waste Incineration Ordinance for the end-of-waste status for waste-derived fuels will be presented.
Practical implications of incinerating a waste-derived fuel as waste versus incinerating it as a product will be highlighted.
Helga Stoiber holds a degree in Chemical Engineering from the University of Technology in Vienna, Austria.
She specialized in fluidized bed technology, with a Master Thesis on continuous CO2 adsorption in a fluidized bed reactor (1993) and a PhD Thesis on the pyrolysis of plastics in an internally circulating fluidized bed reactor (1998). From May to September 1993, she had an ERASMUS scholarship at EMSE Ecole des Mines de St. Etienne, France, where she joined a research project for waste water analysis.
1999 – 2003: Project engineer in environmental consulting.
2003 – 2005: Process engineer with fluidized bed incinerator supplier AE&E Austrian Energy & Environment, including 6 months hot commissioning of a 40 MW bubbling fluidized-bed waste incinerator, as boiler operator in the control room.
2005 – 2018: Expert for waste incineration in the Industry & Energy Department of the Austrian Environment Agency (Umweltbundesamt), including the negotiation of the BREF Waste Incineration Review Process as National Austrian Expert in the Sevilla Process.
Since 2018: Self-employed as consulting engineer and Senior Partner with UVP Environmental Management and Engineering GmbH.
UVP Environmental Management and Engineering GmbH is an environmental consulting and planning company located in Vienna, with additional offices in the provinces of Upper Austria and Carinthia. UVP's engineers have more than 30 years of experience in Civil Engineering, Water Management, Process Engineering, Waste Management and Environmental Technology.
The main focus of the company is on landfill remediation and identification of contaminated former industrial sites, as well as on thermal treatment plants for waste, residues and biomass, where UVP covers the entire project cycle from concept design, pre-feasibility studies, feasibility studies, environmental impact assessment, permitting procedures, basic engineering, specification and procurement of installation components, start-up and commissioning, performance monitoring to capacity building measures (trainings, workshops) for operational staff, competent authorities, and others.