13TH INTERNATIONAL EXPERTS' CONFERENCE
ENVIROMANAGEMENT 2023
WASTE METRICS
YOU CAN'T MANAGE WHAT YOU DON'T MEASURE
OCTOBER 2 – 3, 2023
HOTEL PATRIA ****, ŠTRBSKÉ PLESO, HIGH TATRAS, SLOVAKIA
Béla Horváth
Mayor
Comuna Sălacea
Bihor county
Romania
Zoltán Attila Pásztai
CEO
ECO BIHOR SRL
Oradea
Romania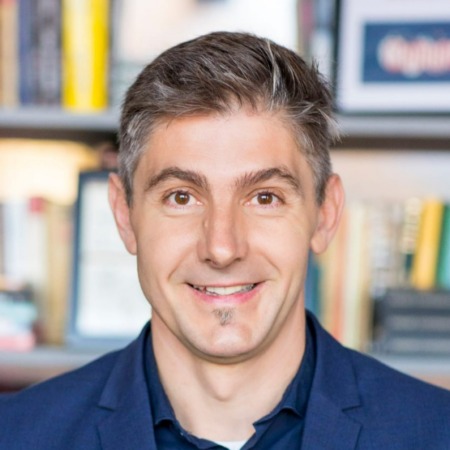 Separate Waste Collection Is Not a Privilege:
A Practical Case Study from North-western Romania, from the Point of View of the Authority and from the Point of View of the Operator.

Separovaný zber odpadov nie je výsadou:
Praktická prípadová štúdia zo severozápadného Rumunska z pohľadu verejnej správy a z pohľadu spracovateľa odpadov.

5 fraction waste collecting, pilot project, Eastern Europe, 65% separate collect
Sălacea was the first municipality in Romania where the 5 fraction waste collecting system was introduced in 2018. After 5 years of experience and work we have a result of 65% separate waste collection.
The knowhow comes from Italy, Rogno which is a little town near Bergamo, the receptacles what we use are also from Italy.  We replaced the 120 liter bins with 40 liter bins without wheels.
We made an information campaign by the priest of the church, by teachers and the students  of the school and introduced separate waste collection at the first time in each institution of the municipality.
After our success this system was introduced in all counties of Bihor , with a result of 30% it is not too much, but better than before.
We made a bulky waste collecting point, and after knowing the system we  promoted that at the Ministry of Environment, and they made national project for a great volume waste collecting place.
We penalize the littering, after we penalized 40 citizens and made a possibility with the collecting points, the abandoned waste disappeared from the fields.
LECTURER'S PROFILE
BÉLA HORVÁTH

I'm Horváth Béla 35 years old, I'm the mayor of my birthplace for eleven years.
I volunteered at my young age in NGO's and youth movements, student associations and at the church.
My studies: high school at Oradea in education profile, Christian University of Oradea, I studied Management – economic studies, and after the 3 years basic I did another 2 years  master from educational management .
As the mayor of my hometown I tried to make something for the future, and not only infrastructure upgrading, but something more.
Official name is Comuna Sălacea, a Municipality, and the Mayor's office.
We were the first local authority from Romania which introduced the 5 fraction municipal waste collecting system, and after that was extended it to the rest of county.
Our municipality is working on more than 10 European Union projects with a budget more than 15 million Euros .
We have projects for protecting the natural heritage, promoting the cultural heritage, infrastructure, and social projects too.
LECTURER'S PROFILE
ZOLTÁN ATTILA PÁSZTAI

ECO BIHOR SRL
Oradea
Bihor county
Romania